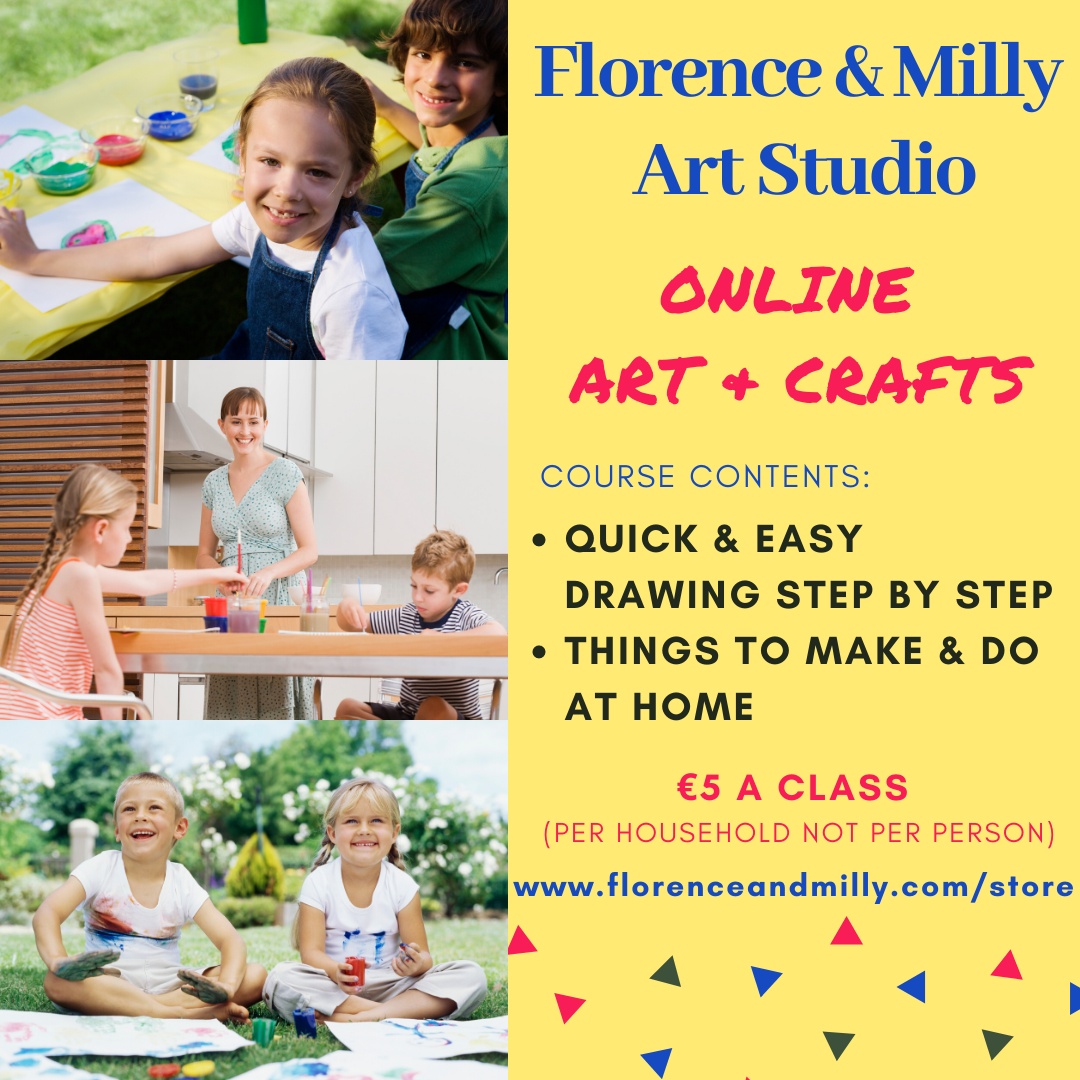 Due to Covid - 19 Crisis the studio is Temporarily closed to the public.
---
Florence & Milly is a paint your own pottery and crafts activity studio in Clane, Co. Kildare. The overall atmosphere of our studio is child and adult friendly, making it an ideal space for all age groups to interact in a safe and fun environment. Items start from €7 to €45.
At Florence & Milly we provide pre-fired pottery and supplies, then customers can paint their chosen item and add personal touches with or without our guidance as a gift or keepsake. The final items are then glazed by us and re-fired in a kiln. The items can be collected from the shop in a week or posted at an additional expense. Drop ins welcome for clay handbuilding at €10pp or Pottery Painting items from €7 - €45. Bookings are only necessary for groups, parties or at seasonally busy times.
In the craft area of Florence & Milly, it is a haven for arts and crafts with workshops, courses and practical demonstrations in arts such as raw clay, glass painting, fabric painting, furniture chalk painting and finishes, basic furniture upholstery, up-cycling, painting, life drawing and much more. All activities allow children and adults to express their creative side, spend quality time with friends and family, and create a unique item for themselves or as gifts.
Opening Hours
Drop ins Welcome all week!
Wednesday - 10.00 - 17.00
Thursday - 10.00 - 17.00
Friday - 10.00 - 17.00
Saturday - 11.00 - 17.00
Sunday - 12.00 - 16.00
(Monday-Tuesday - by appointment for groups of 10 +)