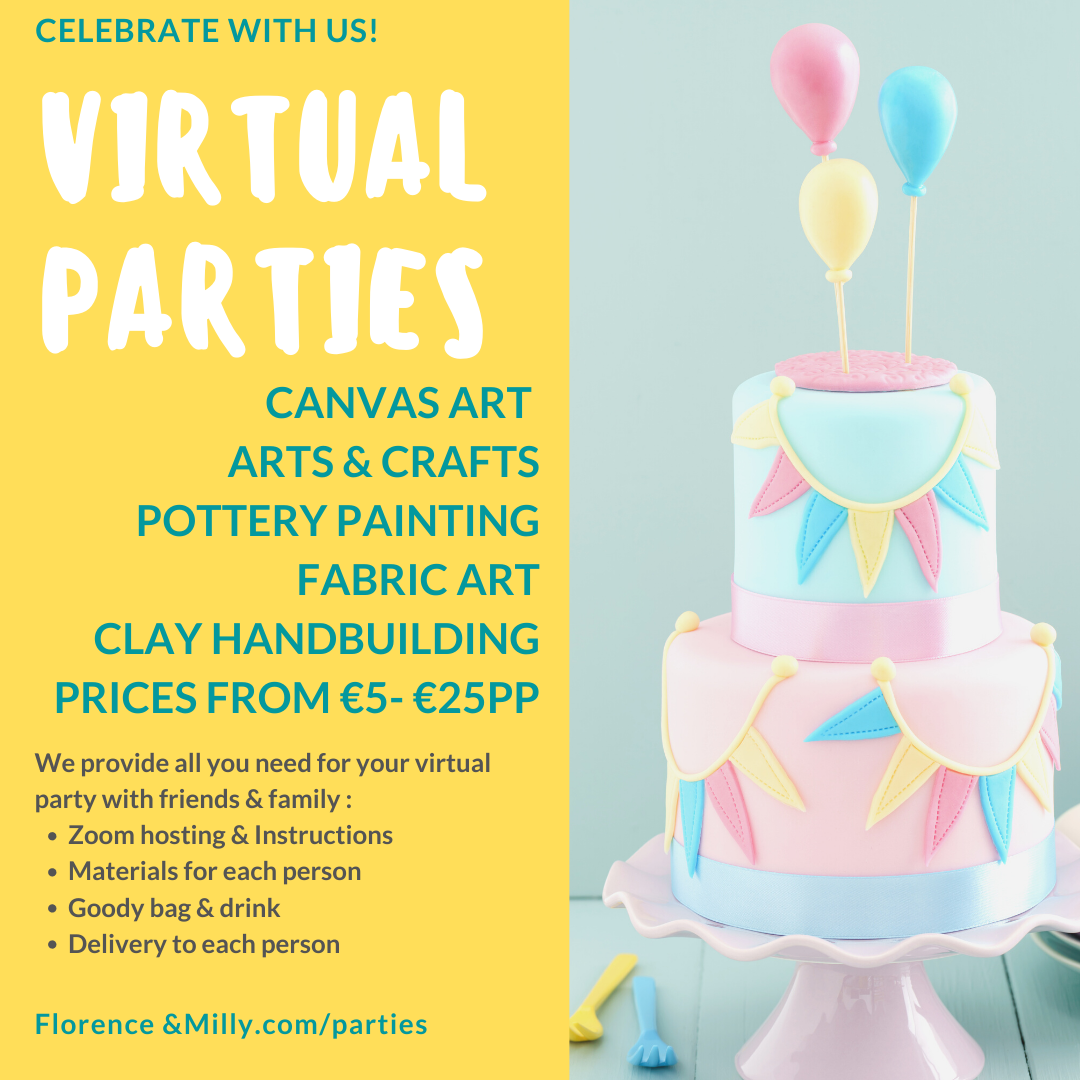 We are delighted to be able to help you celebrate your birthday in your home while partying online with your friends. Once you have booked a party from the list below we will put togther the party packs needed for your party. We arrange delivery for all your virtual guests to recieve their party pack full of all the materials needed, a goody bag & drink and the zoom log in and password to access your VIP Party. On the day of the party we will host the virtual party and give instruction and support on the chosen option.
These details are preliminary and changeable in time as things get set up and situations change or cost of items increase or delivery fees increase etc.
Party options:
Canvas painting €20pp (A4 size canvas & poster paints)
Arts & Crafts €20pp (Based on childs preference eg unicorn theme - materials needed to assemble crafts)
Pottery painting animals €20pp or money box €25pp (pottery item, poster paint & brush)
Fabric art (canvas tote bag or apron) €20pp (apron, crayons, brown paper)
Clay Handbuilding €20 (clay, modelling tool)
Virtual arts & crafts (zoom class only no materials or extras provided) €5per household
Parties include:
Zoom party with Florence & Milly hosting & instructions
Chosen party Materials for each child that they keep
Goody bag & drink for each child (goody bag includes but may differ - mini jellies or sweets, crisps, small toy)
Delivery to each home locally for free or €6.20pp for outside 5km
We need at least two-three weeks for delivery and stock order if necessary.
Minimum of 5 per party.
Contact Laura on 0861719400 or email Laura@florenceandmilly.com to book!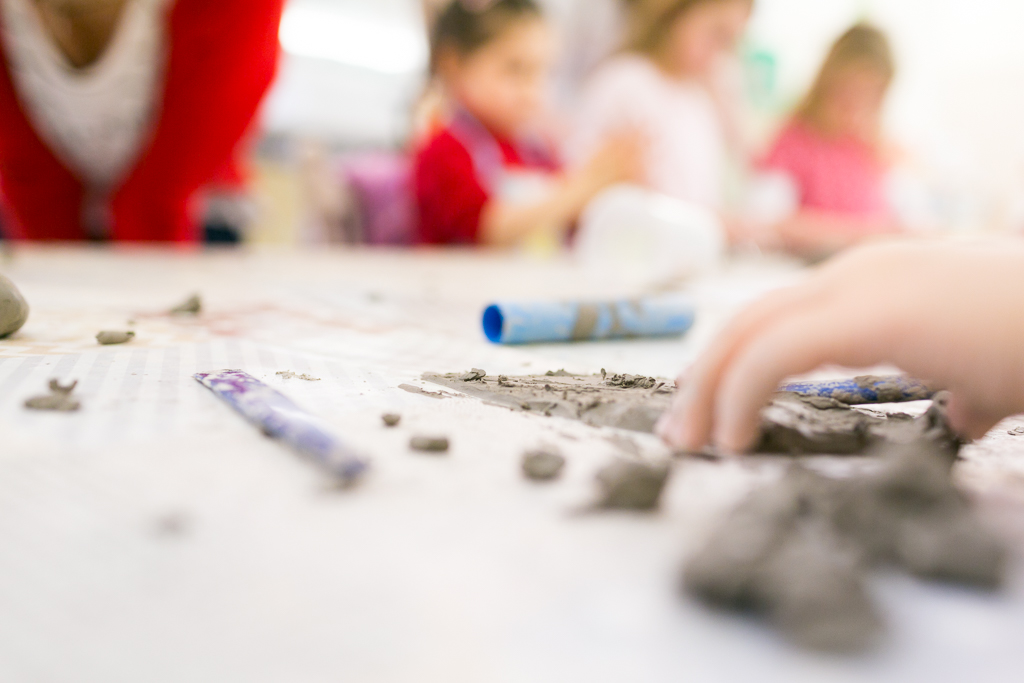 In Studio or Parties at your venue
Birthday parties
We all know that children love to paint and get messy, so why not have a painting party here at Florence & Milly? From Birthdays, Holy Communions, Confirmations and Christenings. The following are our party options but we are happy to tailor a party to suit you so please contact us and we can discuss your individual requirements. We ask that there are two adults present for each party. Feel free to bring along party food/drink, or contact us to order in food from local businesses.
Party Options:
We have several different options available starting from €13 per child. Party Prices Include all materials, including unpainted pottery, non-toxic paints, decorative products & tools.
Extras: Food from €5pp, Party Bags €1.50 per child, Facepainting €2.00 per child, Mini Chocolate fountain €2.00 per child.
Please note -A minimum of 5 children is required for all parties

For more details, please contact Laura on 045 913887 or laura@florenceandmilly.com
Download Party invite to print out your own invitations
Here is our standard invite, ready for download and printing. (prints 2 per A4 page)