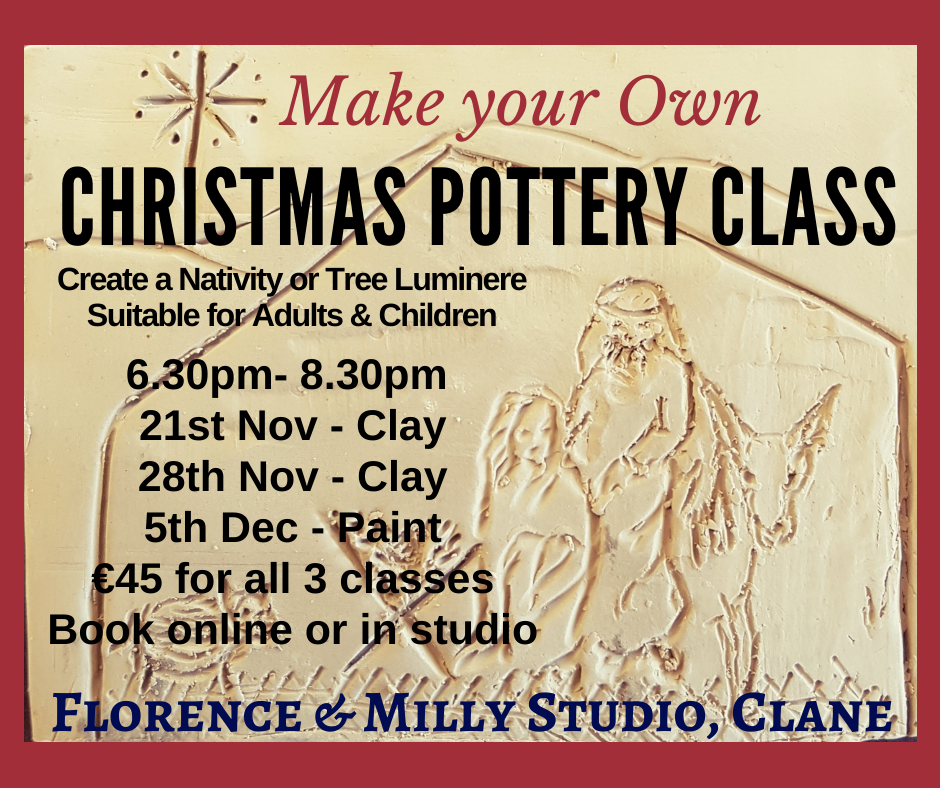 Christmas Pottery classes 2019
€45.00
Only 4 remaining
3 Evenings to make & paint a Nativity Set or Christmas Tree Luminere of your very own.
Something you can do for yourself, with family or as a gift.
Perhaps a relaxing timeout especially at this time of year to spend with a child making a keepsake to cherish for years to come.

€45 per person all materials provided. 6.30-8.30pm
21st Nov, 28th Nov, 5th December - All items are ready for collection 12th December.